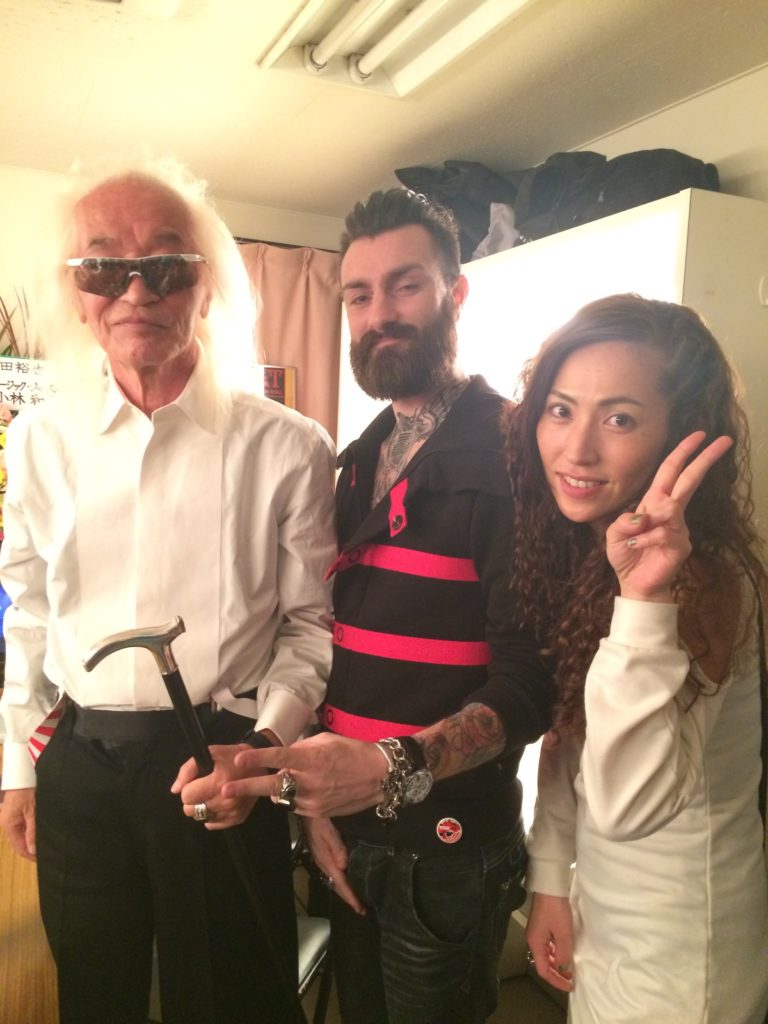 Happy New Year folks.
Greeting with big name called YUYA UCHIDA, we say from countdown concert called NYWRF 43!
He is Japanese rock 'n' roll star called Yuya Uchida. He played to opining act for The Beatles tour of Japan at '66, (Budo-Kan concert) also and he is the most famous rock star in Japan.
We are still plying in GINZA, TOKYO from yesterday and today.
Come and join us if you are in TOKYO!
Yoko x