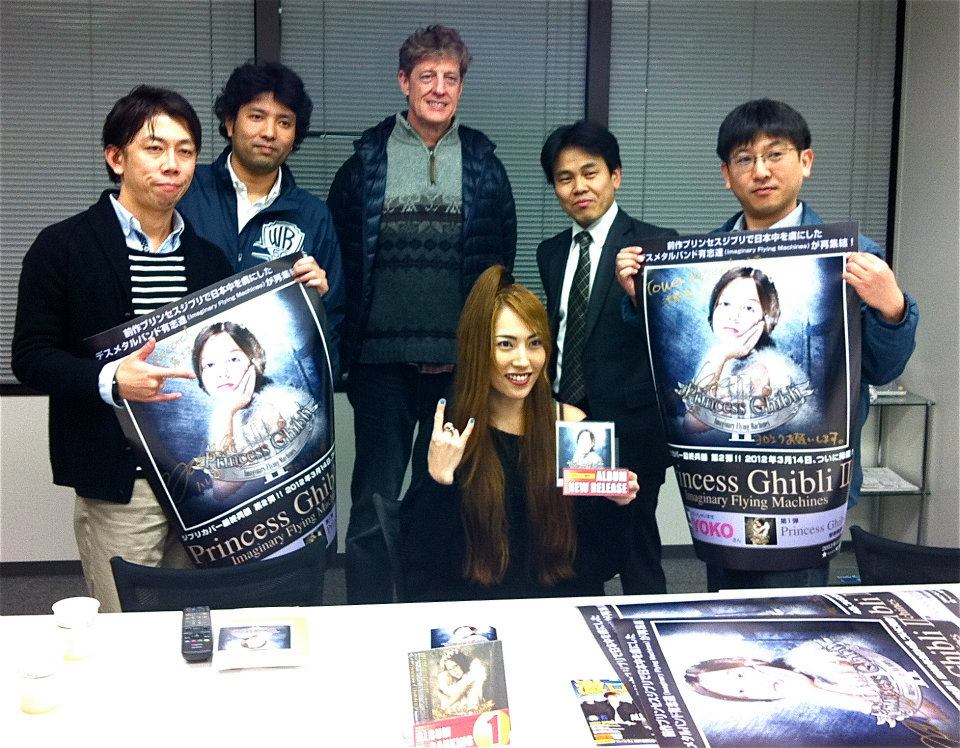 Hi there,
I am vocal of Imaginary Flying Machines from Italy, also from London I am;)
Finally we are ready to releases in Japan, and I am in Tokyo now.
These people are Japanese Label guys and Japanese team!
東京です✈️
長年お世話になっているKeikoさんとGさんと一緒に、池袋訪問。
星光堂様にご挨拶!
セカンドのプロモに向けてのポスターへのサインや、軽くミーティングなどなど、そして記念撮影もしちゃいました!
素敵な写真をありがとうございます!
皆様に大感謝!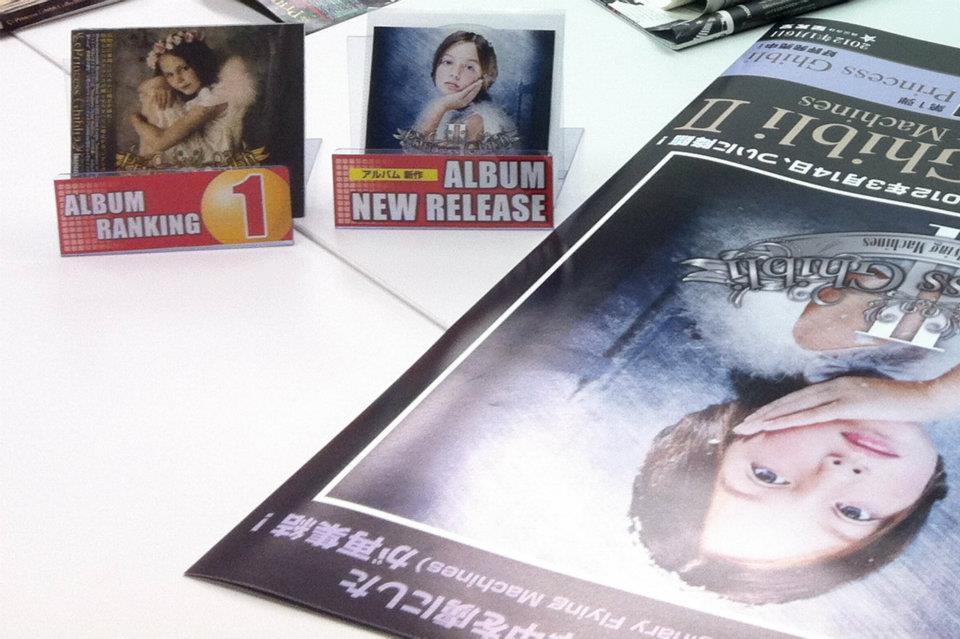 Our Album taken first place last year did you know.
Hope new releases too.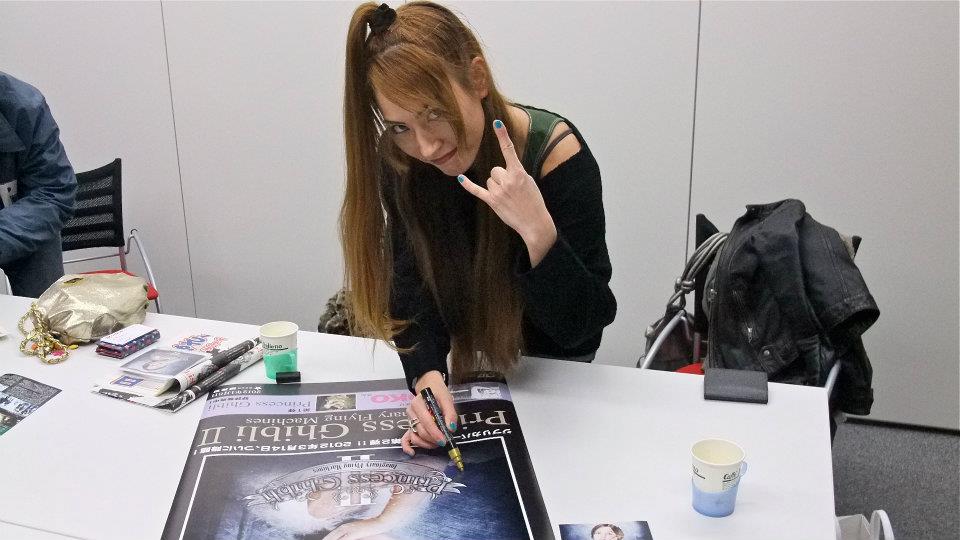 This one, original poster and will put autograph of me..
mmmmm…. what do you think? haha.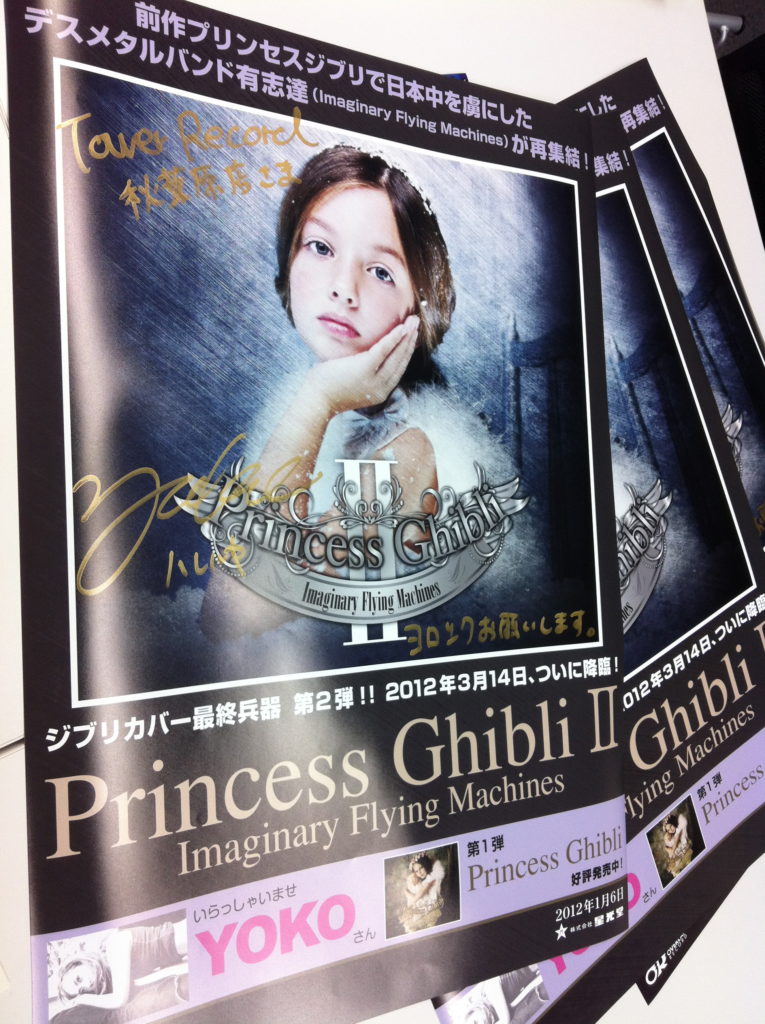 It was super fun time you know!
Good new year started now!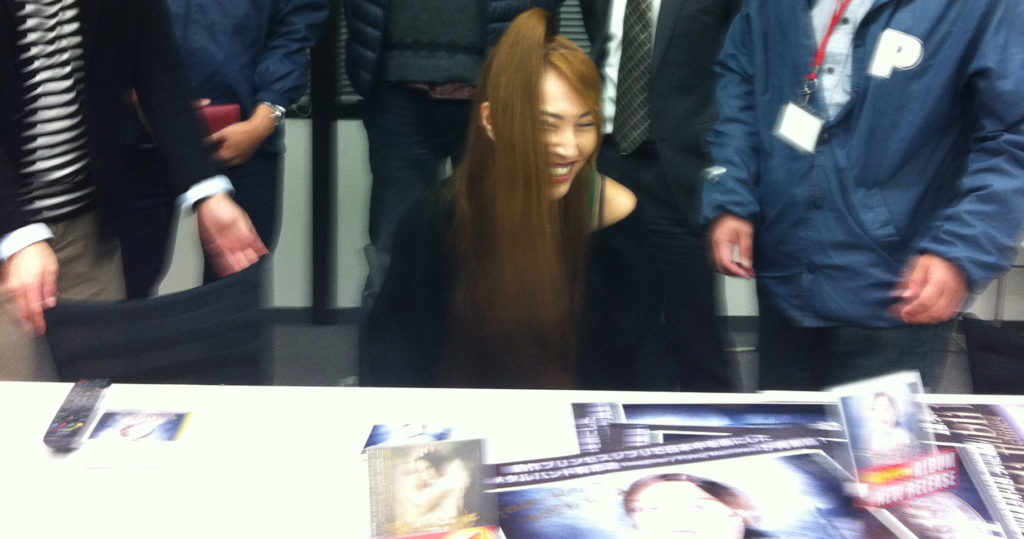 Thank you guys and see you very soon,
and thanks again for your great works, Tokyo- no Mina-san, Arigato!
Yoko x
BIG THNKS TO Seiko-Do, Media Factory and all Princess Ghibli Staff! ありがとうございます!