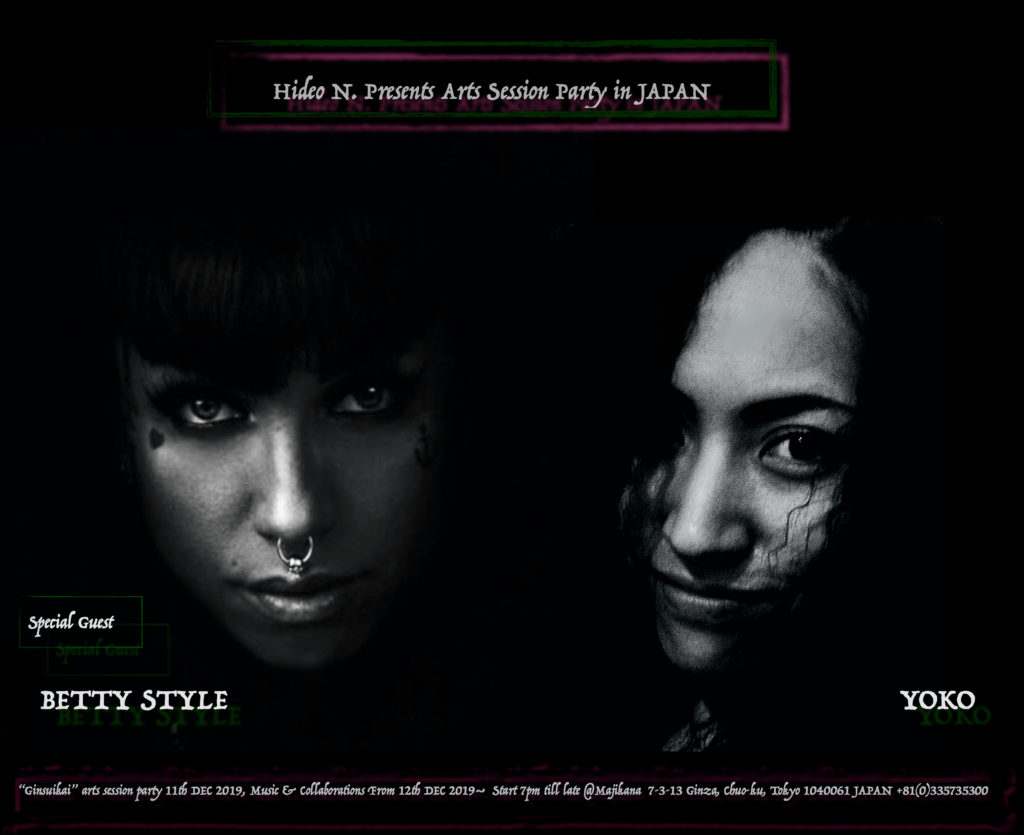 My Japanese friend called Hideo who is photographer and organizer have some events and I will come and join that also bring Italian girl there.
One of events called Ginsuikai at 11th Dec, and I am going to go to sing and will have some music sessions on the stage from 12th Dec.
Come and join us folks!
We'll do at Ginza, Tokyo, Japan below.
Open 6pm Start 7pm till late @Majikana Ginza, Tokyo, JAPAN
Place : 7-3-13 Ginza, Chuo-ku, Tokyo 1040061 : Call+81(0)335735300
まじかな「銀水会」12月11日(水) 19:00pm START!
スペシャルゲスト: Betty Style (Professional Dancer From Italy)
ダンス&トークショウ!? (Support by Yoko Hallelujah)
イタリアのヒップホップ・アイコン&モデルとして活躍する友人Bettyをスペシャルゲストに迎え、Yokoのサポートによる特別枠のミニ・トークショウをHideo.N氏による恒例イベント「銀水会」にて行う予定です!
ハプニング有り?の突撃サプライズショウ!?お楽しみに。
また、続けて音楽ナイトを行います。
「レッツ流し」の続編的な?フリーセッションDay!
12月12日(木) 19:00pm START!
Jun.SさんをはじめとするTokyo MusicansとのFree Jam Night&Partyです。
YokoとJun.Sさんのコラボによって、インターナショナルな音楽交流場として昨年よりはじめたJAMイベント「レッツ流し」。
今回は、イベントというよりも、レッツ流し的の続編風な?Free Partyです。
音楽を聞くもよし、参加するもよし、お酒を楽しむもよし。
ぜひ遊びに来てくださいね!