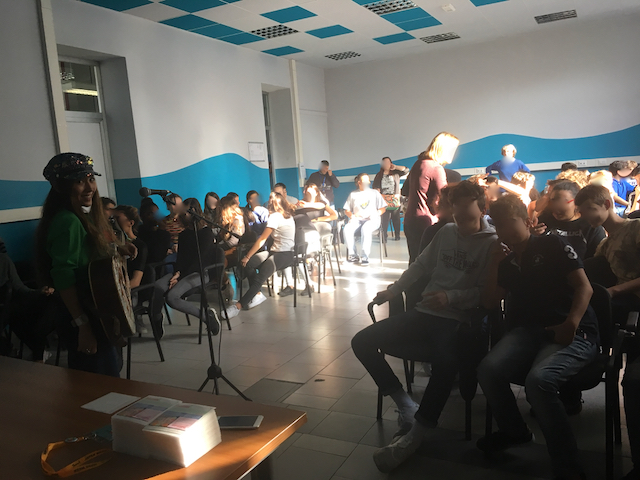 All photos ©︎Hymns Project
I like visiting School and play music there.
Also I like talking, so always I am going to talk about music, and culture of us, something something…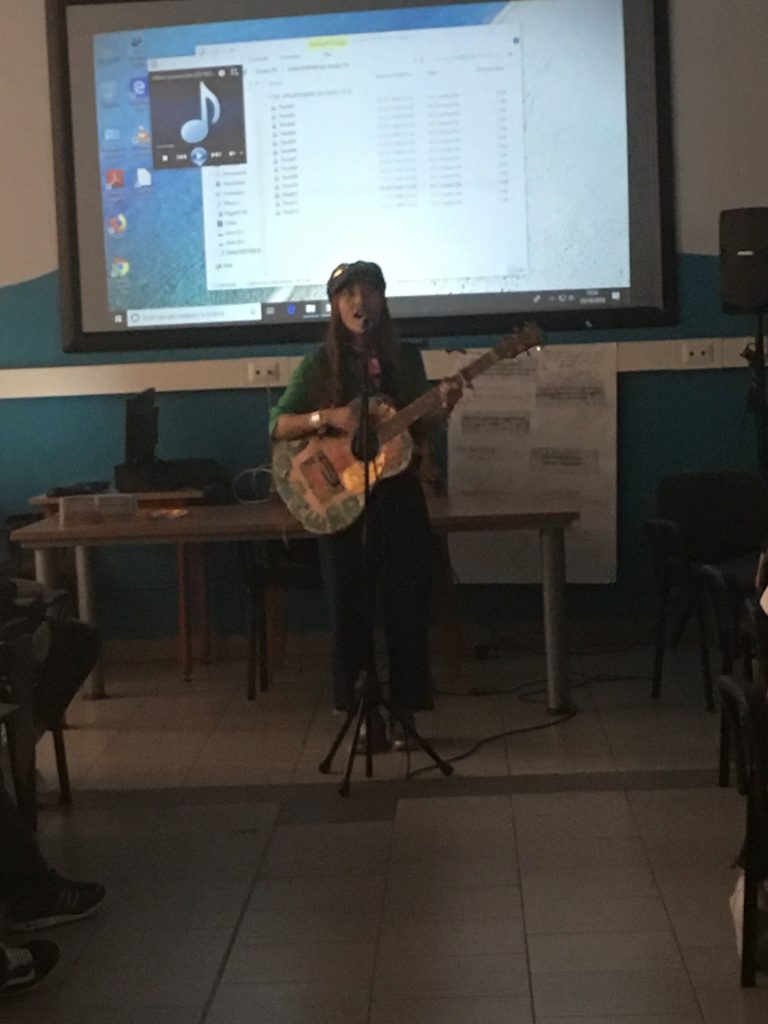 Today's guys,-students- really likes my comic tune called "KARA-AGE", hahaha!
Thank you soooooooo much! xx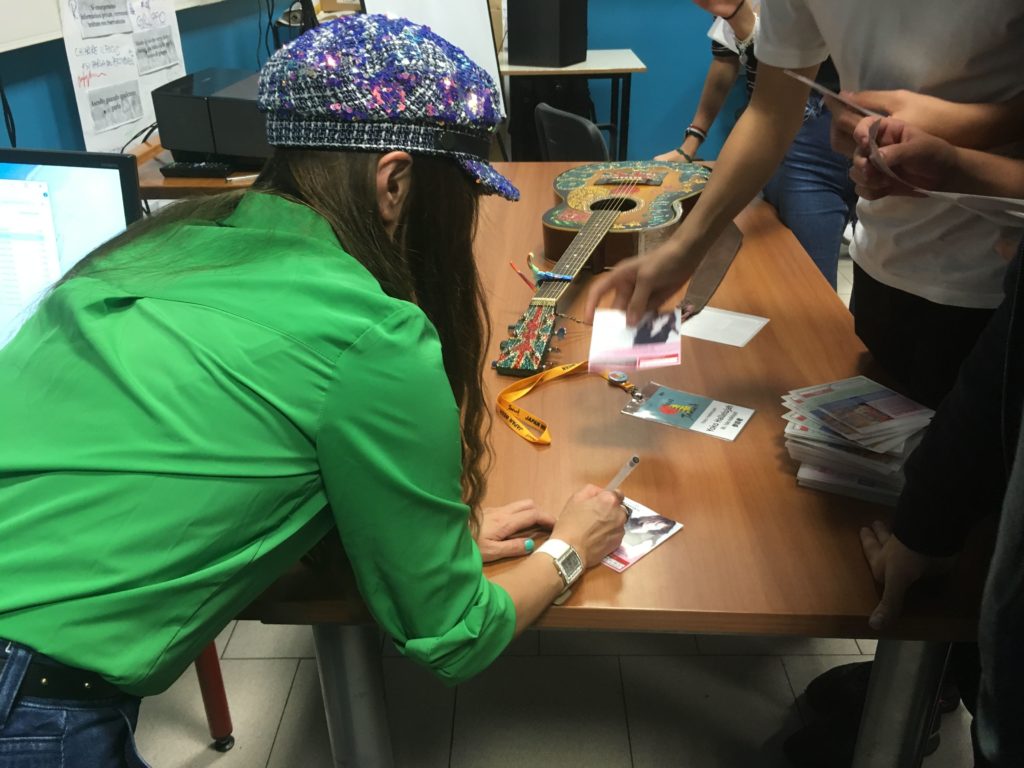 My 100 CDs that I brought, there are gone so quick and I am just put autograph on 100 CDs ! yeah!
Fun! xx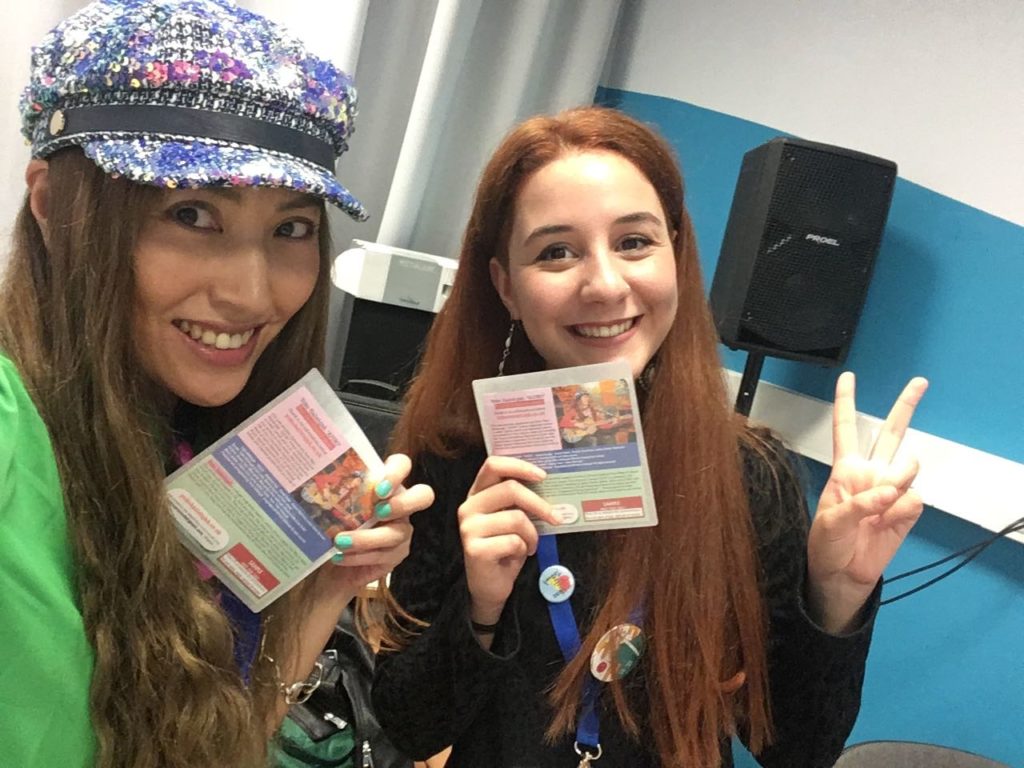 講演&ライブ&サイン会。みたいな感じ。
名目的には、課外授業的な?😃😃
お題は、日本語とイタリア語、そして日本食文化と金属について。(←メタルのこと)
意味不明?
意味不明なことばかりやっているけども、これが一番楽しいのデス!
Thank you so much your support and your kindness, guys!
Lovely! x
Yoko x