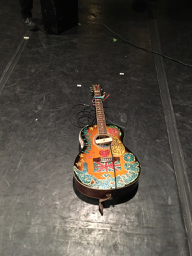 イタリア・トリノのフェスに、出演決定!
詳細は近日お知らせします。

イタリア在住の方、また、この夏イタリアへ遊びに来られる方は、ぜひ、夏のフェスティバルに足を運んでみてください。
イタリアといえば、何よりも食、そしてワインですよね。
それだけではありません。イタリアは芸術の街が北部から南部までいたるところに存在します。
音楽、そして、音楽もロック、テクノ、ポップスからオペラまで、様々なジャンルが楽しめるのがイタリア。
この夏は、北部でピエモンテ料理とロックフェスを楽しみましょう!
それでは、詳細は近日に!
New information from Hymns project.
We will on the stage of festival in Torino in Italy, this summer.
Will be play with some of show and looking forward to join the festival anyway!
More details comes very soon, please keep check here and hope we'll see you very soon people.
Ciao.