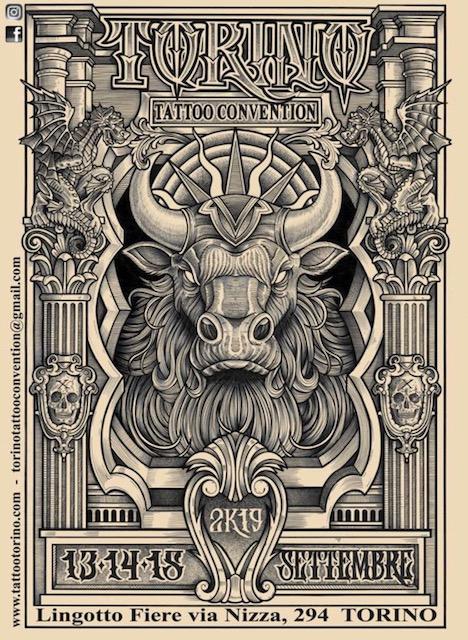 イタリア・トリノ「LINGOTTO FIERE TORINO」に出演!
9月13、14、15日の3日間行われるイベント「LINGOTTO FIERE TORINO / Tattoo Convention Torino」のショウ・ステージにて、13~15日の3日連続でYoko hallelujahがソロ出演します。
3日連続のソロ演奏ステージのほか、サプライズ・コラボレーションライブもあり。
ソロステージ以外に、イタリアのミュージシャンとの共演ステージもご期待ください。3日間のうち、どこでサプライズショウが行われるか、お楽しみに!
他にも、イタリアのアーティストが盛り沢山で出演されますので、お時間がある方は、ぜひ、イベントオープンからお越しくださいね!
*Yoko出演時間の詳細は文末をご覧ください。
場所は、トリノのリンゴット。トリノオリンピックのメイン競技場でその名を聞いた人も多いかと思いますが、フィアットの自動車工場が巨大商業施設として利用されている事でも有名です。
"Eataly"の本拠地でもありますので、観光の方はリンゴット周辺でも楽しめます。ぜひイベントにも遊びに来てくださいね!
トリノの中央駅ポルタヌォーヴァからメトロで1本(20分程)です。やや市街地からは郊外になり、夜は若干周辺が静かになります。
午前はEatalyでがっつり美味しいものを食べて、午後から夜にかけては、ぜひLINGOTTO FIERE内でアートと音楽をお楽しみください。
Place: LINGOTTO FIERE TORINO
-Lingotto Fiere via Nizza, 294 TORINO Italy
13th Sep (Fri) : from 17:30- (Yoko's show)
14th Sep (Sat) : from 14:30- (Yoko's show)
15th Sep(Sun) : from 13:30- (Yoko's show)
(イベント進行状況により、時間の前後・急な予定変更をする場合があります)
*上記の時間以外に、各日コラボレーションステージ(他ミュージシャンとの共演)あり!
Open – Close time : Whole EVENT time @LINGOTTO FIERE TORINO
13th Sep (Fri) : Open 14:00 / Close 24:00 around
14th Sep (Sat) : Open 12:00 / Close 24:00
15th Sep(Sun) : Open 12:00 / Close 21:00
お問い合わせはコチラからどうぞ!
それではみなさん、トリノ・リンゴットでお会いしましょう!
Folks, Yoko will be on the stage of "LINGOTTO FIERE TORINO" (Turin Italy) on 13th,14th and 15th of Sep 2019. It is the show time of the event called Tattoo Convention Torino and Yoko's "show time" details below,
(Some time will move the time table or some details/schedule)
13th Sep (Fri) : from 17:30- (Yoko's show)
14th Sep (Sat) : from 14:30- (Yoko's show)
15th Sep(Sun) : from 13:30- (Yoko's show)
Yoko plays by solo with acoustic style.
And special collaboration with "NeroArgent" coming up after the solo show, or might be some surprise!?
The event has more more great artists coming up the show and the event, please come and join for whole day if you have time.
Open – Close time : Whole EVENT time @LINGOTTO FIERE TORINO
13th Sep (Fri) : Open 14:00 / Close 24:00 around
14th Sep (Sat) : Open 12:00 / Close 24:00
15th Sep(Sun) : Open 12:00 / Close 21:00
You can send us if you need more details, or, More information is below -Italian-
https://www.lingottofiere.it/event/it-898/torino-tattoo-convention