Hey there.
Hope you are ok friends.
I am good us usual, and always looking for some good and fun things to cheer me up:p
As you understand, world is completely changed and our live music work is all canceled…super sad.
Nowadays, I am writing music, play guitar some… and keep doing some other writing works(article, stories). However, when I thinking too much, sometime down. You know, because the world is.
In that case, I will just doing some exercise, it is good for my health, especially good for mind too;))
Also cooking. Loves cooking and eating! Might be better thing for human, eating is very important in our life and makes people smiles. Also when I cooking some, negative mind will be gone completely!
We hope to get better soon for all people in the world.
-AND, I am so sorry about affected by terrible rain in Japan.I hope all Japanese people be safe and all people and areas are getting better soon.-
By the way, I watched some videos and the video gave me a power and fun!
Here is;)
©︎Adrian/Ade Blues/Channel Life
https://www.youtube.com/channel/UC7YirIZvHLvAYDdehZbywAw
Big thanks to friend Adrian, great video from Channel "Life"!
The musician called Ade Blues.
Ade is my friend since 2006, and he is great musician.
Maybe he is my first British friend I think?
He has been released a lots records and doing lot of concerts in all of the world.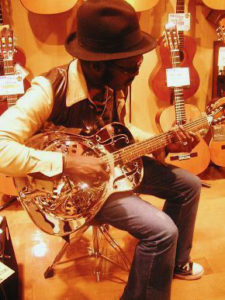 Of course, he has been to Japan few times on his business(music show). I have back to Japan as same time as his Japan tour, it was biggest festival in Japan. My Japanese friend also met him. Yeah, then we all enjoyed at festival. That was great times!
And my Japanese friend said, "He is definitely cool blues and rock'n' roll man!". Yes I think so. My friends want to see him again anyway.
At the present time, we can not going abroad easily. Some my friends scheduled Japan tour few month ago, but cancelled as you understand.
Also one of my friend took big offere from Japan, it was Olympic thing. but you know, all gone.
Not just world trip, still difficult to live music in the country too.
We are really shame about them. However, I will keep loves music and doing/finding something good myself.
Hope all musician will be happy!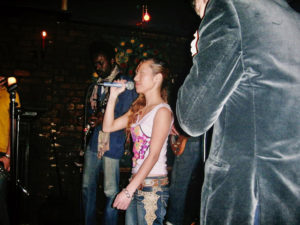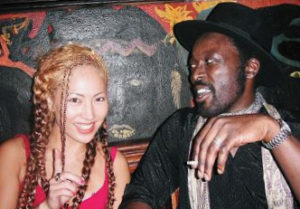 By the way, back to my friend's story, haha.
I sang with him on Blues Jam session few times, I like and respect his vocals and plays guitar.
And I really respect about he's busking style too!
My busking is just busking:p
But Ade's busking is, it is completely Blues, and really Rock! Super cool style.
I saw his busking many times, but long time no see. Because we can not busking nowadays, and we can not go to out like before.
So, the video is reminds me some funny busking memories and got energy from that, thanks! It'll be good influence for people too.
Anyway, good to hear from you, Ade! We hope to see and listen to your live music, and hope to listen your busking again one day!
Good luck and see you around there!
In conclusion… Stay safe all my friends, and keep music, then play music together near the future I wish.
Good luck and hope to see you again all.
Ta, x
PS, To read Japanese, please just keep waiting:) Will write down in Japanese soon:)